Shakers are among the oldest of musical instruments, almost certainly a found instrument in the beginning. After all, a calabash gourd, left to dry for a month or two, will be a crude shaker when you pick it up.
Someone somewhere in the pre-dawn of music making must surely have picked up a dry gourd, shook it, and and went "Wow", and brought it home for later ;-) Thus perhaps the first collection of percussion instruments began.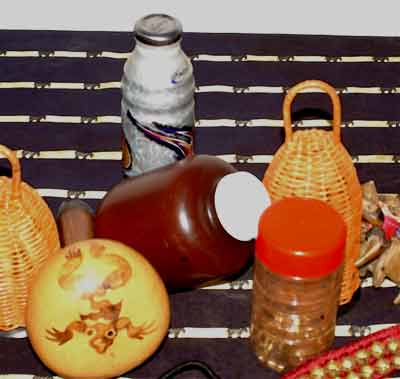 Gourds are always an excellent source for making shakers and shekeres, instruments of all kinds. As a matter of fact, I planted a batch of ipu seeds from the Gourd Connection this week, and four have come up so far, so next year, we may have some nice gourd shaker making articles for you.
Read more here...